To celebrate International Women's Day four Salta team members share their stories.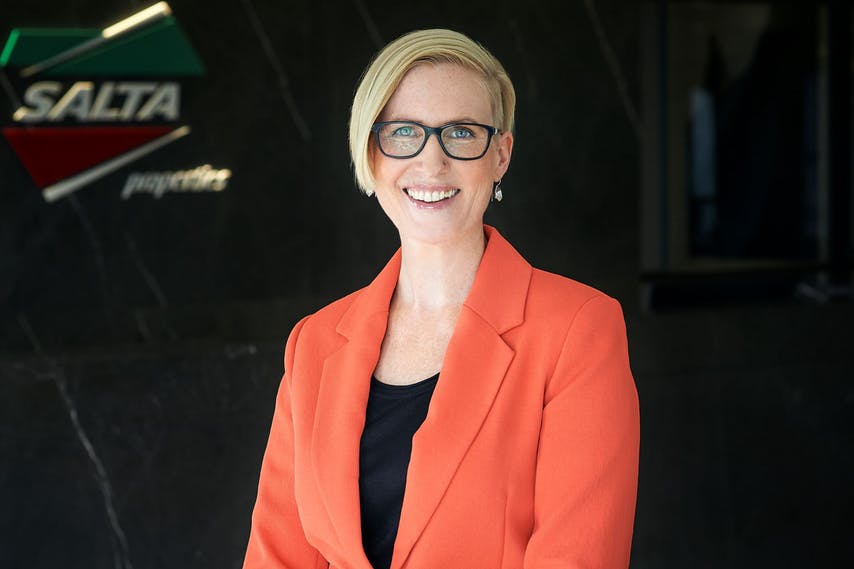 Nikki Paton - Head of Sustainability & Operations
Tell us a bit about your role and what you do at Salta Properties.
I'm Head of Sustainability and Operations Strategy at Salta. My role includes promoting health, wellbeing, community, sustainability, and the whole of life focus for new projects, existing assets and the overall Salta business. I ensure that Salta's strategic position around sustainability and energy is developed and maintained and opportunities for increased cost savings/efficiencies through sustainability initiatives are maximised and that Salta's strategic position around building operations is developed and maintained to ensure life cycle and whole of life implications are considered with all decisions relating to new projects and existing assets.
How did you get into and/or what attracted you to the property development industry?
I have a Bachelor of Architecture but instead of working as an architect, I went straight into construction starting my property career as a site engineer with Lendlease then moving into design and ESD management. My career in construction involved working on some of Melbourne's largest projects including the ANZ Headquarters in Docklands, the Royal Children's Hospital, and Terminal 4 at Melbourne Airport. 
The construction phase of my career concluded with being the project manager for 8 Nexus Court Mulgrave, which is where I met the Salta team and decided working for them from the client-side would be a nice change after so many years in a site shed. What I love about the property industry is that we create places where people work, live and play and if designed and operated well, these places can have a huge impact on people's lives. The impact on future generations is also always front of mind for me which is why sustainability is so important to me.
What has been the most rewarding aspect of your career thus far?
15 years on I still look over at my first construction project (ANZ Headquarters) every time I drive over the Bolte Bridge and think 'I built that'. Being able to see such a tangible outcome from the work you do is extremely rewarding.
What has been the biggest setback that you've had to overcome in your journey, and what did it teach you?
One of the biggest challenges I've faced in my career is dealing with preconceived notions and societal expectations on how females should act and behave. It took a decent amount of time for me to get to the point where I can be authentically me and not worry so much about other people's opinions of me.
What's a motto or quote that you live by?
You have to run your own race. If you spend your life comparing yourself to others and trying to catch up you'll never be happy or satisfied, this applies to both personal and professional life. Figure out what you want to achieve and go for it, live up to your own expectations, not others.
Tell us about a woman (dead or alive) who has inspired you?
My grandmother was the most inspirational woman in my life. She left school at age 14 because she had to work to support her family. She trained and worked as a nurse, a job she loved, but back in the 1940s if you got married you were no longer allowed to be a nurse so when she married my grandfather she had to leave the nursing profession. She carried the disappointment about not being able to continue the career she loved for the rest of her life. She brought me up to believe that I could be whatever I wanted to be, it didn't matter if you were a boy or a girl. 
This year's International Women's Day theme is #BreakTheBias. Tell us why International Women's Day is important to you?
I consider myself so lucky to have been born where and when I was. I've always had access to education and opportunity, but so many girls and women around the world don't and even in our own country, women are still under-represented in politics and many professions. International Women's Day both celebrates how far women have come thanks to those who came before us, but also points out that we have work to do for the generations of women and girls that come after us.
What exciting new sustainability initiatives are you most looking forward to implementing at Nexus?
Just before Covid-19 we launched a sustainability committee at Nexus but without people around it's been hard to progress. I'm really looking forward to having people around again so we can re-launch the committee and get everyone enthused about sustainability.
Where is your dream travel destination?
I've travelled to a lot of different countries and I've really missed being able to travel and experience the different cultures that our planet has to offer. A real bucket list destination for me is one that's populated by penguins, not people though, I'd love to be able to go to Antarctica.
Where did you grow up?
Until age 10 I lived in New Zealand and moved to Melbourne in 1988.
What are you most grateful for?
I'm most grateful for friendship.
What's one thing you absolutely can't live without? 
The ability to be able to get out and enjoy nature. I had to do a week of isolation over summer and being stuck in my apartment made me appreciate the ability to get out and go for a walk amongst the trees even more.
What piece of advice would you give your 18-year-old self?
Don't care so much what other people think of you, care more about what you think of yourself!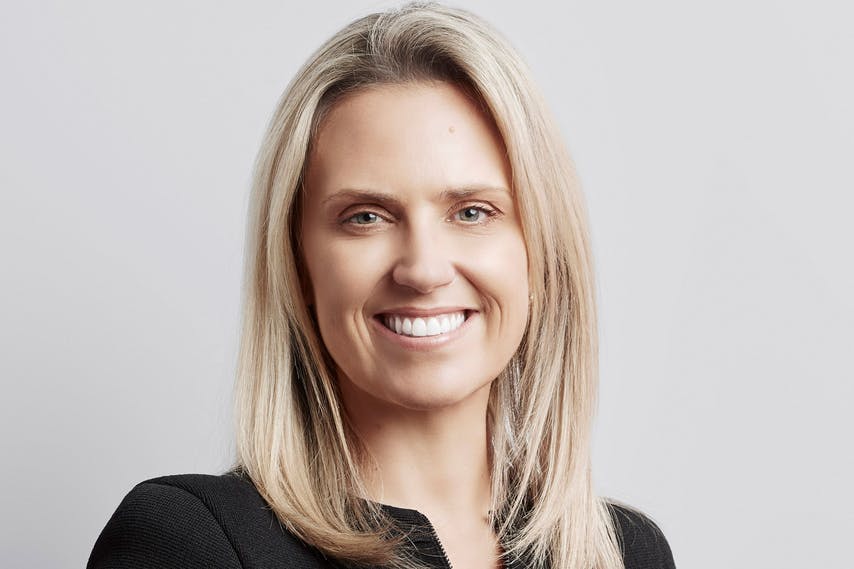 Emma Woodhouse - Chief Operating Officer
Tell us a bit about your role and what you do at Salta Properties.
In my role as the Chief Operating Officer (COO) for Salta Properties, I am responsible for leading and overseeing the performance of the Development, Project Management, Asset Management, Marketing, and Sustainability divisions.
My role focuses on operationalising strategy and business efficiency. The main purpose of my role is to secure the functionality of business, drive extensive and sustainable growth and maintain control of diverse business operations, where I need to use both my technical experience and leadership skills. One of my greatest passions is working with our people to deliver exceptional outcomes and leading and developing high-performing teams to support and bring the very best out in them.

How did you get into and/or what attracted you to the property development industry?
When I was in secondary school, I loved design and I was always a bit of a geek who enjoyed maths and science. I had my mind set on becoming an architect, however, after completing some work experience in an architectural practice I became less convinced this was the right career path for me. So, when I reached the end of year 12, I was pretty confused as to what I wanted to do, which is not uncommon for most teenagers trying to work out their future career paths when they are only 17.
I had a wonderful Careers Counselor at school who recommended I consider the Building Degree (now known as a Construction Management Degree) at Deakin in Geelong which seemed to align with my strengths and interests. I decided to take her advice and give it a go. At the time, I was one of only three girls undertaking the course, which was somewhat of a shock to the system after coming from an all-girls secondary school. Once I settled into the course, I knew this was a great direction for me to take and in my third year of university, I started my first job on-site as a Building Cadet. I never looked back from there.

What has been the most rewarding aspect of your career thus far?
The greatest rewards come from two main aspects of my career. The projects that I have been lucky enough to work on and the people I have had the privilege of working with. I have worked on some incredibly exciting projects over the years and each of them I have loved for different reasons. Having an influence over how we create and shape our cities gives me a huge sense of pride. Equally rewarding for me are the people and teams that I have worked with, many of whom have become lifelong friends.

What has been the biggest setback that you've had to overcome in your journey, and what did it teach you?
I have been quite lucky not to have really had any major professional setbacks that I have had to overcome in my career, but there have certainly been no shortage of challenges that I have had to navigate. Probably the most challenging time was when I moved into a new business leadership role for my previous employer, Lendlease. I was working extremely long hours for many months on end and travelling interstate weekly. I was being pushed out of my comfort zone with the work that I was doing and I had pretty much no life balance trying to juggle work and my young family.
Luckily for me, I had wonderful family support from my parents to help me through on the home front with my children. The silver lining to all this hard work and sacrifice was that we won the Melbourne Connect innovation precinct project we were bidding on. I had an exceptional team and winning this project was one of the most exciting days in my career. Winning this project and becoming the Project Director was also a pivotal point in my career and accelerated my leadership progression in the property industry, which led me to where I am now. What this taught me is that there are periods in your life where you must make sacrifices and push yourself beyond your comfort zone to reach your full potential.

What's the best piece of advice someone gave you that you'd like to share with us?
As a female, some of the most important advice I have been given is around confidence and establishing your personal brand. Confidence in what you do is equally as important as competence. Not surprisingly, researchers have found evidence that women generally have less confidence than men and women tend to underestimate their abilities. Women should never be afraid to put themselves forward whilst being authentic to who they are.

What piece of advice would you give your 18-year-old self?
Always try new things, take risks, grab every opportunity, and get comfortable with being uncomfortable. A lot of this comes back to what I mentioned earlier about confidence which often takes a long time to achieve, particularly working in a very male-dominated industry. Also, to not be so hard on yourself. I was always (and probably continue to be) my toughest critic.

This year's International Women's Day theme is #BreakTheBias. Tell us why International Women's Day is important to you?
We have certainly come a long way in the last few generations but unfortunately, we still have a long way to go to reach true equality. International Women's Day is a great chance to recognise and celebrate female achievements and leadership.
I am truly a believer in the quote, 'You can't be what you can't see'. Without other women to look up to, then many women may give up on a particular career path or next progression before they even give it a chance.

What's the next exciting thing on the horizon at Salta?
There is a lot to be excited about in our Salta pipeline across all the industry sectors in which we work. We are imminently breaking ground on our first Build to Rent (BTR) pilot project in Fitzroy, with our second to commence later this year. We also have some larger-scale mixed-use precincts which are in the planning stages that will start to come to life in the coming years.

From a commercial office perspective, we are in the final stages of reaching completion on our latest commercial office development, Industry Lanes in Church Street, Richmond, which is looking incredible and will set a new benchmark in this location. We also have our boutique 145 Clarendon Street office project in delivery and are working on our next office projects to be delivered. With the industrial market continuing to go from strength, this sector remains a key area of focus and growth for the business.
The design for the Dandenong South Inland Port is also well and truly underway. This is an incredibly complex and exciting project which has been a very long time in the making. And, in addition to our current land holdings and pipeline, we are constantly looking at new projects and opportunities. So, it is fair to say there is plenty keeping us busy and a lot to look forward to in our future.
And now it's time for our 'Bonus Round' questions:
Where is your dream travel destination that you haven't made it to yet?
I would love to go to Greek Islands and the Dominican Islands in Croatia. They are both a high priority on the travel destination list.
Where did you grow up?
I grew up in Williamstown until I was 15, moved to Ocean Grove, and then Geelong until I finished university.

What are you most grateful for?
My family and friends. I am very lucky and eternally grateful for the wonderful people in my life.

What's one thing you absolutely can't live without? 
My morning training. I am up at 5.40am every weekday morning and I either go to the gym or for a run before I come home and get kids off to school and start my day of work. This is the most important part of my day which is just for me and is essential to help me manage stress. It is definitely something I could not live without.
And lastly, who inspires you the most? 
From a 'women in leadership' perspective, I would have to say that our Lord Mayor of Melbourne, Sally Capp, gives me great inspiration as a current-day leader. She has great commercial drive but always balances this with an agenda that delivers value to society and the broader community. She is also an incredible role model and advocates for women to break down barriers.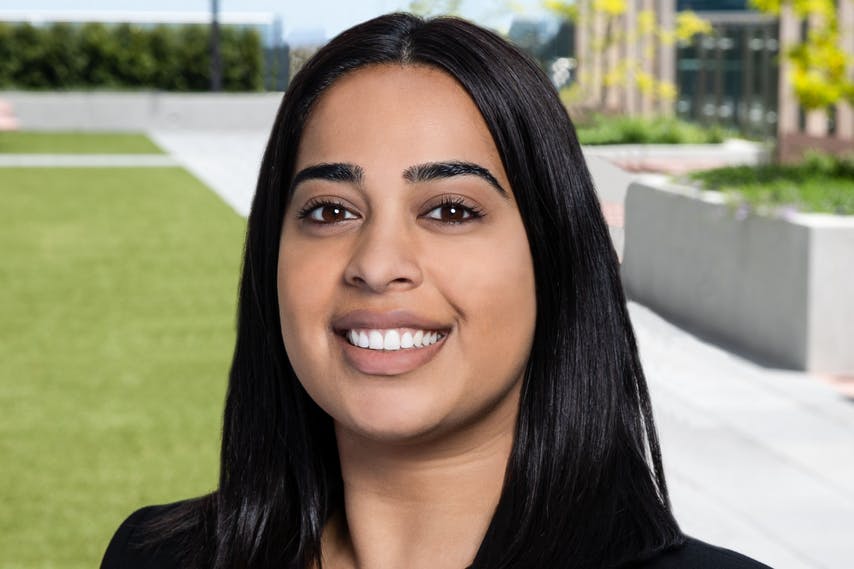 Shriya Misthry - Nexus Facility Manager
Tell us a bit about your role with Salta Properties and what you do at Nexus Corporate?
I am a Facilities Manager with Salta located at Nexus Business Park and I've been working for Salta for just over six months now. I look after all facets of our buildings to ensure systems of the building environment work harmoniously with each other.
What attracted you to working in commercial property facility management?
I love the physical aspects of buildings and how all working parts come together to provide an inhabitable space for use. Everything relies on each other to create a comfortable and safe space for our tenants. Seeing it used as intended, as well as appreciated by all, makes me happy!
What has been the most rewarding aspect of your career so far?
As an FM, we can focus on change in areas we are passionate about, one of these for me is waste management. In my previous role, I was able to increase the diversion rate from landfill to 70% by introducing additional waste streams to the buildings I managed. Not only was a high diversion rate achieved, but the organics waste contributed was also turned into mulch and donated to schools for children to start growing their own food. I am hoping to sink my teeth into bettering our waste streams here at Nexus once we have more staff onsite and I'm looking forward to working with all stakeholders to achieve this.
Describe to us what a typical workday at Nexus looks like?
As any FM would tell you, this is a tough question as no two days are ever the same! A very brief generalisation: The day starts (and ends) with meeting contractors, making sure the buildings are running smoothly with no issues to essential services, seeing or speaking with tenants, and addressing urgencies or items that pop up during the day or that have overnight. It's a super busy role with lots of variety!
What has been the biggest setback that you've had to overcome in your journey, and what did it teach you?
The biggest setback and challenge is being underestimated in a very male-dominated industry, as both a woman and woman of colour, however, this has taught me patience and strength to push through. We can achieve anything we put our minds to.
This year's International Women's Day theme is #BreakTheBias. Tell us what International Women's Day means to you.
To me, International Women's Day and International Women's History Month is the perfect opportunity to bring light to the usually forgotten history, sacrifices, and stories of all women, even those we know little or nothing about.
As a cohort, we as women can learn so much about and from each other, give acknowledgment and show greater respect to one another without judgement. I believe we need to broaden the understanding and significance of this day which many think is simply feminism. This does little to represent challenges faced by minorities such as women of colour or those from lower socio-economic backgrounds.
Who has been the most influential woman in your life and why?
My grandmother is the most influential woman in my life. She broke boundaries for women, starting in her generation, within our family, and our community. She has taught me to be a strong woman, challenge dated beliefs, and has continued to guide and teach me lessons she's learned through her life. I am grateful to have a close female role model to look up to.
And we've come to our 'Bonus Round' part of our questions:
Shriya, describe to us what your perfect holiday looks like. 
This changes all the time but at the moment, I am craving a snow escape to a cottage home overlooking mountains and sipping hot cocoa next to a fireplace – bliss.  
Where did you grow up?
I was born and raised in South Africa and I moved to Australia with my family when I was 15 years old.  

What are you most grateful for?
I am grateful for the opportunities I am given in life, everything from where I live today and where I am in my personal life and career. I am eternally grateful for the sacrifices my elders have made to allow me to be where I am today.
If you could have one superpower what would that be? 
If I could choose just one superpower, it would be to control time.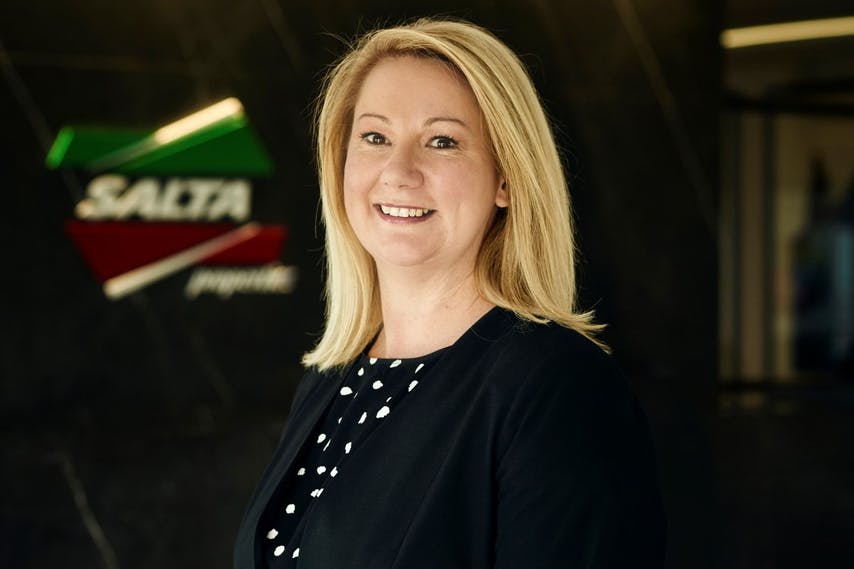 Megan Testa - Project Marketing Manager
You started working with Salta in 2006. Tell us a bit about your role and what you do at Salta Properties.
I started out as a temp in the Property Development Team, and I was then made a permanent member of staff and have been at Salta ever since! Now, I am the Project Marketing Manager and primarily look after the Industrial and Commercial developments in the portfolio. This includes our very own Nexus Corporate estate in Mulgrave, as well as our new Industry Lanes development in Richmond, and our Nexus Dandenong South Industrial development.
What was your first-ever job? 
I worked in Lay-by at Target Reservoir throughout high school and university and my first full-time role was as a Marketing Assistant at the Victorian Institute of Sport.
What would you consider to be your biggest career highlight so far? 
During my time at Salta, I have had the opportunity to work on a number of significant projects including the landmark 150 Clarendon Street development that was the most prestigious residential development in Melbourne on completion.    
Tell us about a setback that you've had to overcome in your journey, and what did it teach you? 
As a mother, I have taken three maternity leave breaks, all of which have been throughout my career with Salta. Returning to work after these breaks and re-establishing my career has been a challenge. Ongoing management of expectations becomes extremely important. I am still learning every single day!
What piece of advice would you give your 18-year-old self? 
My 18-year-old self was actually confident and full of self-belief. It is now that I need to remind myself. I love this Winnie the Pooh line, 'You're braver than you believe, stronger than you seem, and smarter than you think.'
   
This year's International Women's Day theme is #BreakTheBias. Tell us why International Women's Day is important to you.  
I think it is important to acknowledge that while there are many more opportunities available to women than there used to be, we are a very long way from equality. Societal expectations and stereotypes still exist in our world and by coming together and shining a light on this we can make a difference to the world future generations will grow up in.
Can you share any news on upcoming marketing initiatives that you are most looking forward to implementing at Nexus?  
We have a new look and feel that we will be rolling out at Nexus over the coming months as people come back to the office. It is a little bit playful and less corporate. We also can't wait for a good old-fashioned street party, utilising some of the wonderful new outdoor spaces, with our Nexus community!
And now it's time for our 'Bonus Round' questions:
What is your dream holiday destination?  
I love travelling! Right now I think the ideal would be a week in the Cook Islands where I could be surrounded by natural beauty and do nothing… Without feeling guilty as there is not much else to do there!
Where did you grow up?   
I grew up in Melbourne but spent 2.5 years of my childhood living in Taiwan as my father was working there for Ford.